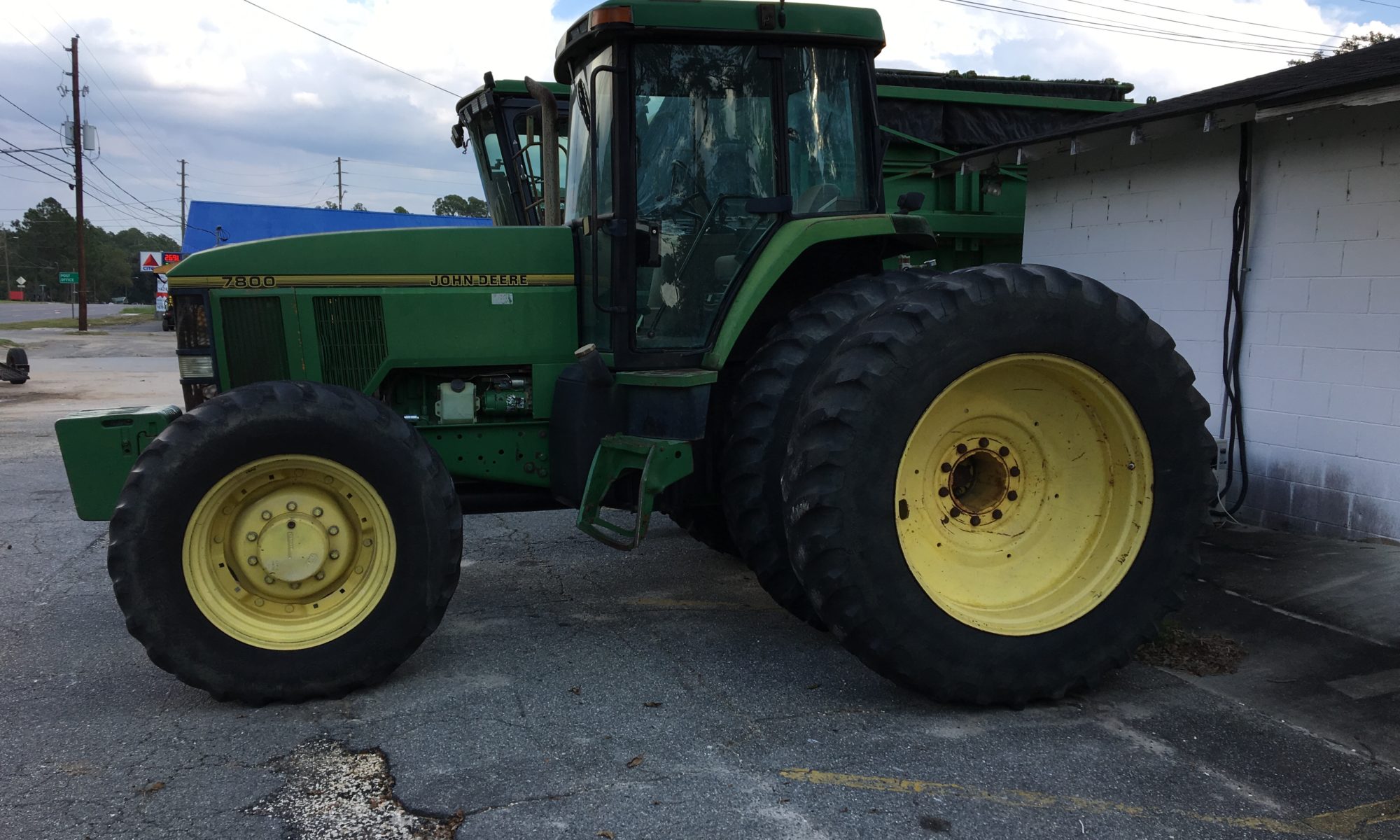 Runs great. John Deere 7800 tractor.
$25,000.
Call 229-392-4989 for more information. Located near Tifton, GA.
Several pieces of farm and horse equipment available.
25 bushel manure spreader. Needs no PTO. Can be pulled behind a lawnmower or 4 wheeler. $500 OBO.
2 horse trailer. Good condition. $1500 OBO.
1 horse racing sulky. $300.
2 horse cart. Good for pulling logs or disc plow. $1500 OBO.
15 miles south of Palatka, FL. Call 386-451-9319 for more information.
NEEDS REGULATOR  $6,000.00, 630 NEW Holland BALER $3,000.00,  NEW HOLLAND RAKE $500.00, HESTON TEDDER $500.00.  TAKE ALL FOR $8,500.00.  WAYCROSS, GEORGIA CALL 912-283-6848